Hi I'm Duncan McKeown and I'd like to tell you about a fantastic opportunity for your new Nottingham Office space. Read on – you'll be glad you did.
About
£500 per week + VAT  includes all heating lighting electricity, maintenance service charge. We will also include brand new furniture, cleaning, usual office refuse disposal, window cleaning, security fire alarms & testing weekly. The office also has its own tea point/kitchenette.
Also you have the right to upsize to a larger office unit as your business grows without any penalties. You'll be taking on a flexible contract with no legal fees payable you can sign up and move in today if you wish.
Opportunity
This property is probably in the coolest location in Nottingham the postcode is in the very bull's-eye of Nottingham city centre and the property is in a cute little continental courtyard which houses Nottingham finest craft beer and wine cafe bars. There is even a walled secret courtyard garden for you to use throughout the day for lunch and business meetings.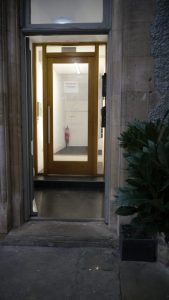 Stone entrance way
An Impressive stone entrance way leads you up a wide staircase overlooking the courtyard garden to your office.
The office
The office has been fitted out in the mid-century designer style with light grey white and chrome interior decor combined with Eames style furniture. Included within your suite is a separate tea point/kitchenette with integrated fridge and storage for your personal use.
Impressive office & super fast broadband
12 Bridlesmith walk will certainly impress both your clients and your staff. The offices also include a lounge area for more relaxed informal working & to top it all we have installed fibre-optic broadband with speeds of up to 100 MB available depending on your requirements, so you don't need to spend money or time waiting for a separate installation as the suite is fully cabled up and ready to go.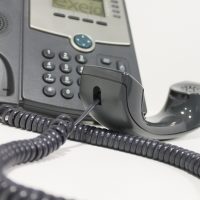 Telephone ready
A full enterprise wide telephone system is available on a monthly rental basis and ready to go, so no long delays waiting for an expensive BT installation, just tell us what you need and our in house IT and telecoms heroes will  fix it up for you. So that you can be up and running immediately on signing your license agreement
Move in today – ready to go 
We use a simple two page licence agreement that is easily understood and on agreement can be signed there and then. This way you avoid the seriously lengthy delays usually associated with signing leases. Even better you'll save £ thousands on the cost of a traditional lease as there are no legal fees whatsoever! In essence, if you like the suite you can sign up there and then and move in the same day. All you need to bring are your files your laptops and of course your team. What could be better?
For more information email me by clicking here
Or phone me (Duncan) on 0115 824 1444