Spire Solicitors of Norwich grew so rapidly in their 34 -40 Prince of Wales Rd Head office that they needed new office space but were reluctant to move far as the location had proven so successful for them. Following their move to Holland court to the rear of 34 – 40 Prince of Wales Rd, the property was acquired for investment clients by Exeid.com With this idea that the office space would be converted to serviced offices and the ground floor retail and leisure use.
Investors looking to move to Prince of Wales rd
Miles Miller of Exeid commented "our  clients are experienced commercial property investors who have been looking to increase their holdings in the Norwich property market for some time. When we presented the property to them they immediately saw the benefits of the acquisition" Miles went on to explain "Prince of Wales Rd is a well-known location in Norwich, being the main thoroughfare between the city's railway station and the city core.
Access to London
It's only a 5 min walk to the train station, so you can be in Liverpool St, London in 90 minutes. Now that the trains have Wi-Fi you can carry on with work and the train journey is no longer dead time. You can leave your office in Prince of Wales Rd and be in London for a lunch appointment and then be back by mid-afternoon. We really see this prime Norwich office space location as an extension of The City of London's Financial sector and we believe the serviced offices will be attractive to the rapidly growing Fintec Business sector.
Although Prince of Wales Rd has seen the growth of the Night time economy over the last 20 years many of the Bars and nightclub businesses are now struggling due to the changes in demographics and technology making large nightclubs more and more a thing of the past. Consequently there is a shift in the area back to professional services businesses such as Fintech, Media, Marketing, legal and Building consultancy and residential users.  Furthermore the planned changes to the road system with the introduction of pedestrian traffic will have a dramatic effect on improving the location.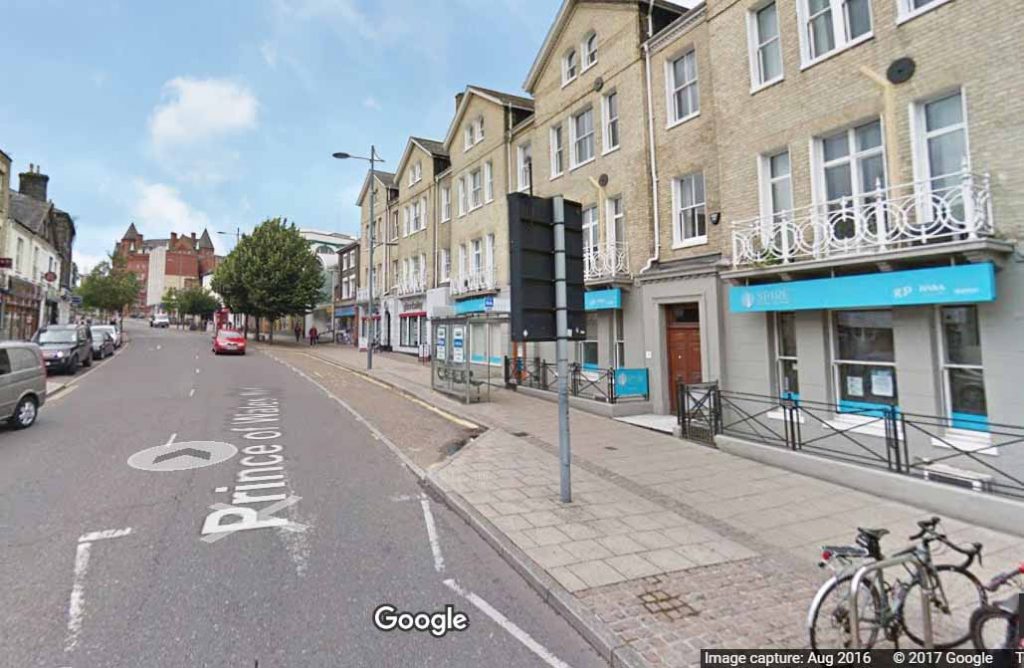 "our investors are not really interested in the past. They focus on what is to come and they believe there is a great recovery play in the area over the next 10 years. They already have their eyes on other properties and believe that prices could double as the location becomes even more popular as a mixed use office space / Leisure / Residential location.
FIBRE BROADBAND  up to 1 GBT/S
Exeid are investing in a 1 Gbit Fibre optic bearer into the building which will make this building the highest spec office building in Norwich for Broadband speed and access".

Miles went on to say "The fibre into the building will be amazing. We believe the connectivity will also be attractive to media and digital tech companies who need the fastest of speeds.
As this was a former solicitor's office we also have highly secure space for data rooms and can build secure spaces to the specific needs of clients".
Our other sites In Norwich are filling up fast and we expect this location to be even more successful.  We have a range of suites to suit start-up businesses through to larger organisation and can build bespoke units to suit. We will also develop co-working space if there is enough demand from freelancers and start-ups.
For more information regarding space at 34- 40 Prince of Wales Rd click here
We also have beautiful, high quality serviced offices in Norwich City Centre, click here for more information 
To contact Miles Miller Area Director Exeid for a tour call 01603 340285 or email
If you have any commercial property requirements Miles would be delighted to help you.