Huge congratulations to Abstrakt's Account Director Lauren Swarbrick who has been nominated as 'Rising Star' in The Nottingham Post Women in Business Awards.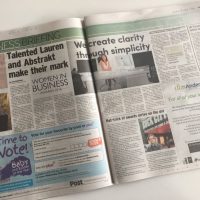 Abstrakt has been based in Merchant's Court for the last year and during that time has experienced huge growth with a doubled turnover and expanded team.
Lauren said, "The Nottingham creative scene is extremely competitive and we recognised that in order to establish ourselves as a Nottingham agency, partner with the right organisations and attract the best talent we had to be based in the city centre. The move to Merchant's Court has been instrumental to our growth."
Abstrakt who specialises in branding, brand design and brand marketing is now looking to build relationships with more business locally.
"Over the last 5 years a lot of our work has been outside of the UK but as part of our move into NG1 we have refocused our efforts and we are actively looking to work with more clients locally and be proactive in the Nottingham business community." continued Lauren.
The awards ceremony will take place at the Crowne Plaza Hotel on Wednesday, November 23. Good luck Lauren!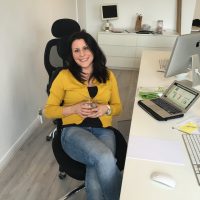 Read the full article on The Nottingham Post website.