A blog post by Charlotte Thornton, Interior Designer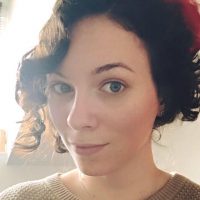 What do we do?
Exeid provide bespoke serviced offices in convenient city centre locations!
12 Bridlesmith Walk is a fantastic example of such bespoke offices, this small hidden historical gem in the centre of Nottingham is the perfect location for small businesses.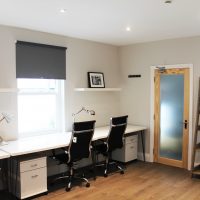 Our most recent refurbished bespoke office space boasts a modern twist on retro themes and furniture.
The colour palette: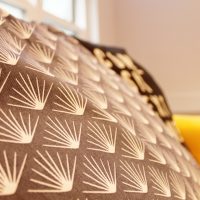 The monochrome office with oak and yellow tones provides a chic, stylish and modern feel with the psychological benefits of the chosen colours. Having yellow colours in a work space increases optimism and creativity, the 2 main ingredients to a successful business.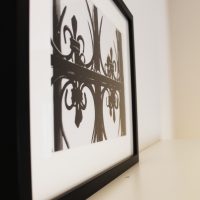 The furniture: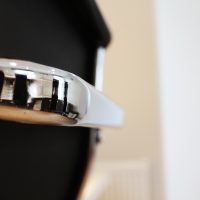 Taking inspiration from the famous Architects and Furniture designers Charles and Ray Eames the furniture in the office looks to pay tribute to the influential couple.
The office chairs show the sleek and stylish design Charles Eames created in the mid-1940s/50s, optimising the correct balance of comfort, economy and design.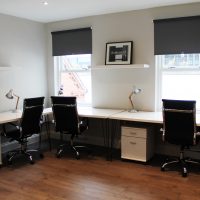 Bespoke handmade desks add to the uniqueness of this office, adding some industrial elements to the look with hairpin metal legs. Minimalist white desktops add a light and crisp element to the space making it feel bigger and uncluttered, an ideal place to work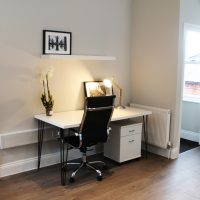 .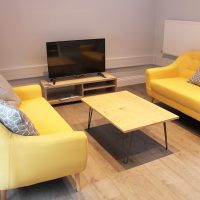 No office is complete without a space to meet clients and have a well-deserved break.
We have brought this work/play space in to the future with up to the minute technology, a 43" high definition smart TV. This is the pinnacle of office technology with a multitude of uses, client presentations being just one example.
How can I improve my home office?
Use your walls: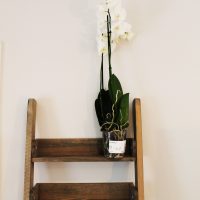 Even the smallest office can be made to work hard for you. There is so much square footage lost by not using the walls! The walls can be the perfect place to add storage such as shelves and interesting notice boards, your walls can also be a canvas and a think tank – a place to store ideas! Use whiteboard or blackboard paint, it's a cheap way to use your walls!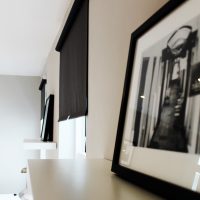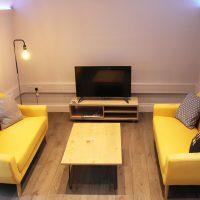 Introduce colour to your workspace:
Don't paint with all the colours of the rainbow but use key colours in the furniture and accessories, it will liven up any space and can be unique to you and your business and promote a strong brand concept throughout your office. Colour is proven to enhance productivity, motivation and general wellbeing and therefore essential, before choosing a colour be sure to look up the psychology of your chosen colour, this will help you decide.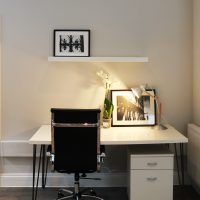 Comfort over corporate:
This is YOUR space, you spend up to 10 hours a day in this space, make sure it is as comfortable as it can be! Ensure the furniture you choose is designed to support you and help your posture – this can be in the chairs or the positioning of the computer these little things can drastically improve productivity and is important for your own health and well-being.
If you would like help re-designing your office feel free to contact me charlotte by clicking here 
For more interesting office space ideas click here