The first episode of THE HOUR was shown on BBC1 this week and you can tell that the production team at the BBC have realised the interest in Vintage Retro style as most of the first episode was shot in a late 1950s office environment. One scene showed the two main characters discussing the merits of what they described as an Anglepoise lamp which Freddie Lyon,  played by Ben Whishaw, had bought for Bel Rowley, played by Romola Garai. Questioning the BBCs' continuity, it appears that the lamp in question was not in fact an Anglepoise but more likely to be a Memlite. If anyone reading this can identify it, our lighting 'nerd' in the office would love to know. If you have an office and you want to get the vintage look why not check out Anglepoise.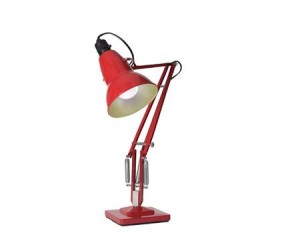 We did and decided to use their products to help set the scene in a recent photo shoot at Stanford House. Stanford House is part of the Exeid groups serviced office division and we believe that it houses the worlds first vintage serviced office suite. The shoot was taken in one of our vintage style rooms. In the shoot we used two Anglepoise lamps to create that real; vintage retro feel.
Anglepoise is a classic British Style icon and were designed by Kenneth Grange in 1932. You can read more about the history of this superb design classic in future posts coming soon.
Keep an eye out for the forth coming episodes of THE HOUR for more Vintage Retro interior inspiration. If you'd like to move into a vintage Retro style serviced office then send us your contact details and we'll call you or phone the number at the top of the page.